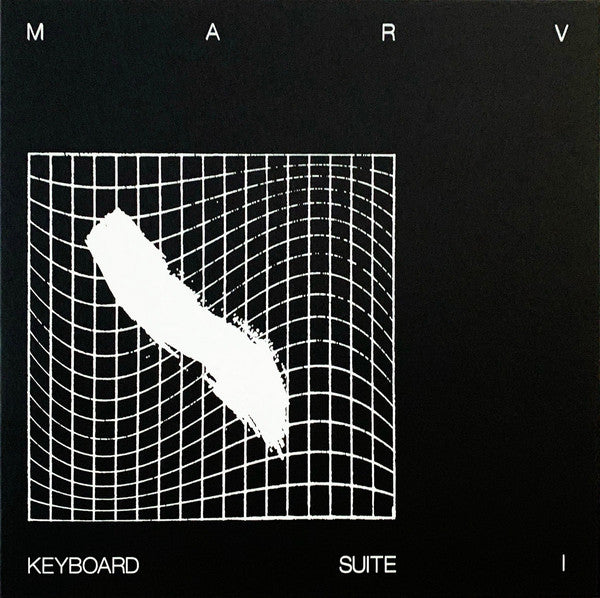 MARV - Keyboard Suite I - LP - enmossed - ENM-10
There's a body of water in the woods near Carrboro. Dappled light on the trail leads you to it. Crunch of leaves underfoot. A river feeds the swimming hole where people plunge, naked and alive. On a chair you sit reminiscing about the future. After a dip, you lay on a big smooth rock - let the sun bake you dry. Then you walk further into the woods.
Like coming upon some keyboardists situated at the mouth of a cave, the entreaties on this record are calming but enigmatic, tinged with melancholy and reflection. Recurring motifs are given room to grow—there's much space, and the progressions percolate, an auditory mapping of emotional crevices. Sentimentalism given a rougher edge. It lures you in; an orb appears, bright and buzzing. It motions for you to continue. As you do, a fragrance floats through the cave and fills your psyche, like a thousand roses hidden in the dark.
On 𝐾𝑒𝑦𝑏𝑜𝑎𝑟𝑑 𝑆𝑢𝑖𝑡𝑒 𝑉𝑜𝑙. 𝐼, MARV imbues analog subtractive and FM synthesis with a distinct physicality. Dub studio techniques and rigorously hand-played performances create an 'environmental' keyboard masterpiece strongly connected to the lineage of 1970s-80s private press ambient and electronic recordings-- but elegantly modern sound design and production methods center the album in the present day. A timeless quality pervades 𝐾𝑒𝑦𝑏𝑜𝑎𝑟𝑑 𝑆𝑢𝑖𝑡𝑒 𝑉𝑜𝑙. 𝐼, allowing for easy repeats, marinating the subconscious ache of loss with a dreamily resolute hope.
In the US, any size order is $5 to ship USPS media mail.  If your order is $100 or more, US shipping is free.  Orders for paint markers cannot be shipped media mail and are calculated by weight.
International shipping rates for small items (tapes and 7" records) cannot be calculated correctly by shopify, if you're overseas and want to order something and the shipping rate seems wrong, just email us at orders@alldayrecords.com.
We also sell on discogs, and anything for sale here is also available at our shop, at 112A E. Main St. in Carrboro, NC.