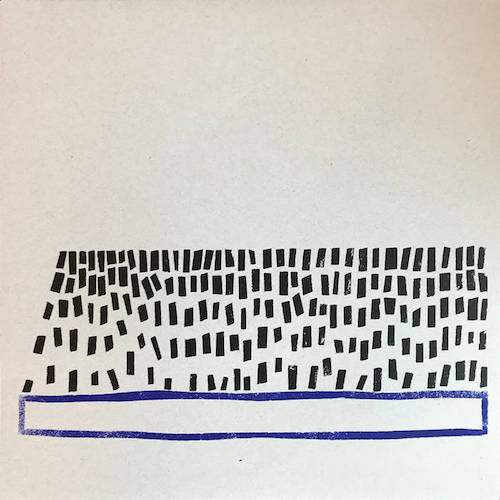 Patrick Gallagher - Eye Teeth - LP - Tone Log - TNLG-04
Patrick Gallagher is from Raleigh, NC and was involved in the local noise/experimental scene until moving to Philadelphia in 2017.  Eye Teeth is his debut vinyl release and documents one stage in his ongoing exploration of prepared guitar and electronics.  The two side-long pieces were compiled from improvisations using analog/digital modular synth and an electric guitar with the synth patch centered around audio and control feedback and generative processes.  Live manipulation of the synth and the prepared guitar helped guide each session.  Editing focused primarily on cuts as opposed to overdubbing resulting in passages that were mostly recorded live, including, according to Gallagher, "mistakes, glitches, and poor judgement calls".  The music was mastered by Alex Nagle and manufactured by Gotta Groove.  Sylvia Herbold's artwork was laid out, hand printed/stamped at Tone Log headquarters for this pressing of 200.  Thanks for listening.
In the US, any size order is $6 to ship USPS media mail.  If your order is $100 or more, US shipping is free.  Orders for paint markers cannot be shipped media mail and are calculated by weight.
International shipping rates for small items (tapes and 7" records) cannot be calculated correctly by shopify, if you're overseas and want to order something and the shipping rate seems wrong, just email us at orders@alldayrecords.com.
We also sell on discogs, and anything for sale here is also available at our shop, at 112A E. Main St. in Carrboro, NC.