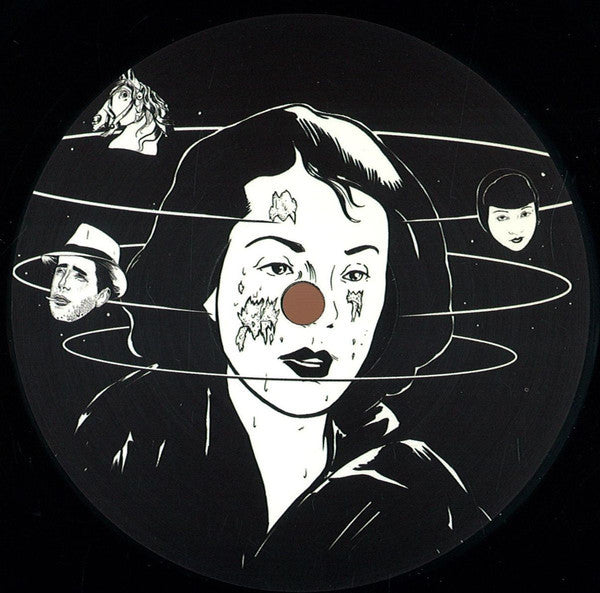 Luca Lozano & Mr Ho - Dripbox - 12" - Creme Organization - 12-84
Klasse Recordings label heads Luca Lozano and Mr Ho hook up here with a new EP on Creme Organization. They turn out one solo track each and two collaborative efforts and explore the sort of jacking, mystical house sounds you would expect from this established Dutch label. First up, 'Dripbox' - crafted by both producers - is raw and tough, with lots of analogue atmosphere, tripped out synths and muffled vocals. 'Bear Samurai' is then a solo effort from Mr Ho that marries droning sirens with gallivanting, lumpy drums and hiccuping percussive patterns. It's sythentica and metallic, reflective and shiny before the pair hook up again for 'Hot Trak', which is a more serene and bubbly deep house cut. The claps chatter, the cow bells get lively and the drums are super corrugated. Finally, Lozano gets even more raw and prickly, kinetic and textural with his closer 'Autonomika', which also comes complete with sci-fi melodies and a thick, dirty bassline that will destroy dance floors.
In the US, any size order is $5 to ship USPS media mail.  If your order is $100 or more, US shipping is free.  Orders for paint markers cannot be shipped media mail and are calculated by weight.
International shipping rates for small items (tapes and 7" records) cannot be calculated correctly by shopify, if you're overseas and want to order something and the shipping rate seems wrong, just email us at orders@alldayrecords.com.
We also sell on discogs, and anything for sale here is also available at our shop, at 112A E. Main St. in Carrboro, NC.